During a high-stress situation, such as a wildfire closing in on your home, panicked pets rarely do what you want them to do.
That's why you should prepare for this eventuality BEFORE it becomes a reality. Bredasdorp Animal Hospital's Dr Hensie Lategan shares his tips on how to safely, and easily, evacuate your pets when threatened by a wildfire. Watch the video below for Dr Lategan's top tips.
SIX TIPS TO EVACUATE YOUR PET:
1. BEFORE FIRE SEASON
Ask a friend in a different area whether you can safely drop your pets off there should you need to evacuate. This friend should live far enough away to not be threatened by the same wildfire. Having this in the back of your mind will reduce your stress should the time come to evacuate.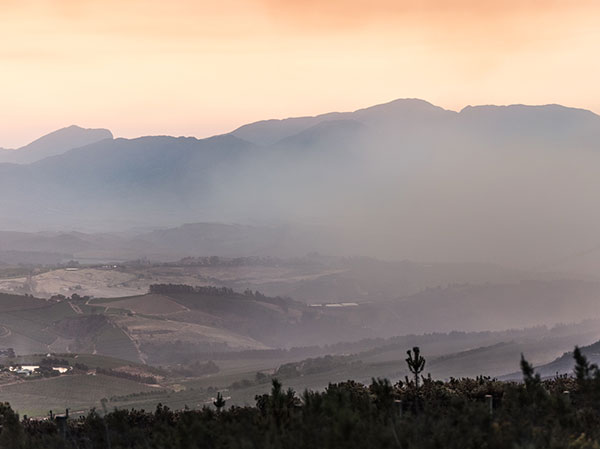 2. PLANNING
Know where the fire is, and whether your property is in danger. Stay in contact with the goFPA and other credible sources, to remain up to date on the fire's movements, so that you can evacuate BEFORE the fire is on top of you, and you and your pets are in a state of panic.
2. KEEP THEM INSIDE
Your pet will instinctively run away during a high-stress situation, particularly if you are also stressed (and even if they smell smoke). So when a wildfire threatens your home, keep your pets inside. That way, you'll know where they are in case you need to evacuate them quickly. 
4.
CAT-OWNERS – THIS ONE'S FOR YOU: 

Ensure you have a cat-proof carrier handy NOW (before you're threatened by a wildfire). This could be a traditional pet carrier (or alternatively, a strong cat-proof box). Keep a pillow case handy with your carrier. Should you need to evacuate, place your cat in the pillow case, and place the pillow case with the cat in it, in the carrier. The cat can then get out of the pillow case once safely in the carrier.
(Dog owners should have a leash on hand to transport your animal to your car.)
5.
PET GO-BAG: 

 If your pet is on any medication, keep it in a go-bag (with your cat carrier) – ready to grab and go when you evacuate. 
6. MICROCHIP:
Are your pets microchipped? These chips are placed under the animal's skin. They contain your contact information. So should you and your pet be separated during the chaos, then a vet will be able to scan the chip, in order to reunite you. 
ADDITIONAL HELPFUL INFO:
You can also include the following in your go-bag:
– Your pet's medical and vaccination cards
– Your pet's medical and vaccination cards
– Your ownership papers
– Calming remedies in case your pet is very stressed
– Some snacks to ease hungry pet bellies
Know your pet's hiding place.

This is where they will run to if they are stressed. You can then track them down quickly, and get them out of the face of danger.
Dr Lategan's take-home message: PLANNING IS KEY. Plan for an evacuation before you need to evacuate. It will make for a safer and less stressful experience.