Fire is everybody's fight. Help us prevent and control wildfires.
The aims of the goFPA are to:
Ensure that all members comply with the legal requirements of the National Veld and Forest Fire Act.
Encourage integrated fire management for private landowners and public entities.
Prevent and control wildfires.
Manage wildfires in natural areas in order to maintain diversity of species and ecosystems.
Manage wildfire hazards so as to minimise the risk and any adverse consequences.
We provide an integrated community fire management service to members of the Association.
Develop and implement a Veldfire Management Strategy for the area;
Assist members to meet their responsibilities according to the Act, our constitution and our rules;
Improve the knowledge base to help land users implement integrated fire management strategies;
Improve awareness on integrated fire management and prevention and empower local communities to become more aware of the risks of fire;
Reduce fire risk associated with the occurrence of wildfires by devising integrated fire management plans;
Assist members with managing any incidents of wildfire as appropriate;
Represent landowners at local and provincial forums for veldfire management and report back to landowners on decisions that may impact them.
WHAT'S HAPPENING IN OUR WORLD
What can you do to make your home as safe as possible against a potential wildfire? Home owners have learnt valuable lessons from the 2017 Knysna fires. And these lessons are now guiding fire management in South Africa. As a home owner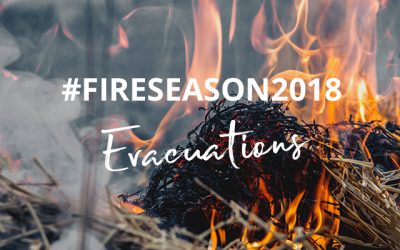 This is surely one of the most difficult and stressful events in a person's life: It's time to evacuate your home, as a wildfire moves closer. This is a time of great stress – and mistakes can be made as a result. According to the Overstrand Municipality's Fire Chief, Lester Smith, in an event like this
The Overberg should prepare for a challenging fire season ahead, according to the Overberg District Municipality's Executive Mayor, Andries Franken. He was speaking at the official launch of the 2018/19 fire season in Bredasdorp on Wednesday 5 December 2018. The event...
HOW TO GET INVOLVED
Help us to prevent wildfires. Make a donation, and watch how your money helps to prevent and suppress wildfires in the Overberg.
HOW TO DONATE:
SOUTH AFRICA
Donations are made through the secure PayFast system.
HOW TO DONATE:
INTERNATIONAL
Donations are made through the secure PayPal system.
SNAPSCAN