We're counting down to the 2019/20 #FireSeason.
We're ready for a busy 2019/20 fire season. And we know you are too.
Here's what you should know, now that we're in the fire season:
In the Overberg:
24 operational vehicles are on standby – with most based in Bredasdorp, Caledon, Grabouw and Swellendam.
Working on Fire teams are on standby; one of the teams is based at Bredasdorp. 2 additional teams from NCC Environmental Services can be brought in if needed, and multiple resources from Enviro Wildfire Services are available.
24h Fire Control room number: 028 425 1690
In the Overstrand:
13 operational vehicles are on standby
Working on Fire team on standby is based at Kleinmond.
The Overberg District Municipality and the Overstrand Municipality assists each other with resources as and when required.
24h Fire Control room number: 028 312 2400
Aerial Resources:
A helicopter and spotter plane are based at Bredasdorp from 1 December to end April. The aircraft will be used in the rapid initial attack.
The Fire Chiefs have a limited budget which they can use at their discretion for initial attack. The high-risk planning which was completed during the winter months will assist in the decision making.
Landowners are encouraged to speak to their brokers to obtain the necessary insurance cover, in order to cover additional aerial firefighting costs.
Costs:
FLY RATES (INCLUDING VAT):
Spotters: R 5 060 per hour
AT 802 SEAT: R 33 127 per hour
Helicopters: R 39 438 per hour
ASV (R/km): R 31 per km
Black Hawk:  R 79 350 per hour

The flying rates above are correct as at August 2019 and variable in that fuel prices are adjusted monthly in at Nelspruit
and the new fly rates will be advised in advance prior to the beginning of the following month.
Fly rates for December 2019 and subsequent months will be advised in advance before the month commences.
Aerial support – What you must do:
FILL IN YOUR AERIAL SUPPORT FORMS – this form can be completed in advance.
Ensure your insurance is in place (you may wish to take out 'fire suppression insurance' as well as 'risk of spread insurance').
You MUST give verbal permission BEFORE we send aerial support.
Mop-up operations – Your responsibility:
Once the fire has been extinguished, landowners are responsible for the mop-up operations on their properties. The first 24-72 hours are crucial to ensure fires don't flare up again.
Landowner – are you going away?
If you're a goFPA member, and you're away during the holidays, please arrange with your neighbour on the course of action to take if threatened by a wildfire.
NOTE: The emphasis is on the first hour. We put all our resources into putting the fire out in the first hour. Thereafter we determine the best strategy, based on the fire's location and immediate threats.
Hotspots:
– Betty's Bay (residential area)
– Pringle Bay (Blesberg)
– Hermanus: Fernkloof; the route along the R44; mountains behind Hermanus Pietersfontein
– Kleinmond (urban interface)
– Gansbaai: Grootbos to Avoka
– Rooi Els (residential area)
– Napier mountainSwellendam: Marloth
– Agulhas (Tip of Africa)
– Bredasdorp: Soetmuisberg
– De Hoop: Potberg infrastructure
– De Mond: Urban edge
– Franschhoek Pass
– Grabouw/Elgin (several)
Make sure your home has defendable space.
Here's more on what we mean.
Contact us if you have any questions: Louise & Pieter: 063 690 7899
GET INVOLVED TO HELP THE OVERBERG'S
#FIREFIGHTERS.
YOU can get involved to help fire-fighters this Fire Season. Donate to help make fighting on the fire line a little more bearable. ALL funds raised support our fire-fighting efforts, like airtime to help communication, and ice to keep drinks cold. OR drop-off much needed items at Fire Stations across the Overberg. goFPA is a registered Public Benefit Organisation.
DONATE
Donations are made through the secure PayFast system.
    SNAPSCAN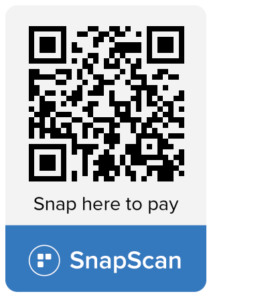 GIVE
Help by donating essential fire-fighting items. Like non-perishable food, eye-drops and other medical supplies.