We're counting down to the 2019/20 #FireSeason.
Fire Season OFFICIALLY starts on 1 December 2019. But nature has different ideas. Because the Overberg is dry, and forecasts suggest a hot summer, we're already readying for Fire Season.
Fire Season OFFICIALLY starts on 1 December 2019. But nature has different ideas. Because the Overberg is dry, and forecasts suggest a hot summer, we're already readying for Fire Season.
OVERBERG: CALL 028 425 1690
OVERSTRAND: CALL 028 312 2400
OVERBERG: CALL 028 425 1690
OVERSTRAND: CALL 028 312 2400
WELCOME TO THE HOME OF THE
GREATER OVERBERG FIRE PROTECTION ASSOCIATION
registered Fire Protection Association of the Overberg
GO fire prevention
The Greater Overberg Fire Protection Association (goFPA) helps land users predict, prevent, manage and extinguish wildfires. Wildfires move through landscapes – destroying property, livelihoods, biodiversity and sometimes even lives.
It's our job to help you.
During the fire season, we help you to be ready should a wildfire start. It's about protecting lives, infrastructure, and where possible, our landscapes and livelihoods.
And during the winter months, we prepare for fire season. That means working with our members to assess wildfire risks, and then find ways to reduce the risks through fire breaks, management plans, reduction of fuel loads, training and more.
All the while we remain on high alert: it's still quite dry in the Overberg, and fires remain a threat, even in these winter months.
FIRE DANGER INDEX
22 November 2019
Bredasdorp

59%

59%

Caledon

59%

59%

Gansbaai

40%

40%

Grabouw

51%

51%

Hermanus

39%

39%

Kleinmond

48%

48%

Swellendam

61%

61%

Villiersdorp

63%

63%
See the 3-day SAWS weather forecast for Grabouw, Hermanus, Cape Agulhas and Swellendam, including the Fire Danger Index per day here:
Wildfires in the Overberg
If any fires flare up in the Overberg, we'll find out about it soon, and let you know. We constantly update our Facebook page – so check our feed here for the latest fire info. You can let us know if you spot any wildfires – phone us, or message us on social media and we'll pick up on it.
"There's so much knowledge across the landscape on how to fight wildfires. And no one knows the land better than a landowner. So as the goFPA, we work with these existing strengths, to support integrated fire management and coordination."
Louise Wessels, Manager; Greater Overberg Fire Protection Association
The goFPA helps land users to practice Integrated Fire Management on their land. Through the goFPA, landowners in the Overberg, at the tip of Africa, can now work strategically with partners to better prevent wildfire, and react quicker and more effectively to suppress wildfire.
The goFPA operates across the Overberg area in the Western Cape of South Africa, currently covering more than 660,000 hectares (about 60% of the district).
WHAT WE DO
The Greater Overberg Fire Protection Association actively works to prevent and control wildfires during fire season, over the hot summer months. A lot of our work takes place before the fire season even starts. We help land users in the Overberg to meet their legal requirements. We provide training to land users and their teams and we facilitate fire management planning, like helping with firebreak planning and the signing of agreements between neighbours. All of this forms part of our Integrated Fire Management assistance.
BECOME A goFPA MEMBER
Land users sign up to the goFPA voluntarily. Signing up is easy.
Members pay an annual fee determined by the size of the property which is used to enhance legal compliance and integrated fire management activities.
HOW CLIMATE CHANGE WILL IMPACT
Globally, 2016 was the warmest year on record. That was followed by 2015 and 2017 respectively.
And now 2018 is on course to reach the same levels as the past four years.
Experts believe temperatures may already have passed levels that human civilization has ever experienced before.
The Overberg, the area at the southernmost tip of Africa, won't escape this trend. On the contrary, our region can expect warmer temperatures, more winter droughts, and more heavy rainfall in April and September.
WHAT'S HAPPENING IN OUR WORLD
Daniel de Kock is the new Divisional Commander in the Swellendam district for Overberg Fire & Rescue. Daniel joins the Overberg team from Breede Valley Fire and Rescue in Worcester. Working as a fire-fighter isn'
There's no higher wildfire threat level than a Red Day. You'll know we're facing a Red Day in the Overberg, by keeping an eye on our daily Fire Danger Index. When you see red, it means we'll be experiencing a hot day, with low humidity and very strong winds – the perfect combination for an out-of-control wildfire.
Changes to our climate lead to bigger wildfires that are more difficult to control. As a result, wildfire management is becoming more important in order to reduce the damage to people, the economy and the environment. Nowhere is this more evident than in the Fynbos Biome, the world's smallest floral kingdom
GET INVOLVED TO HELP THE OVERBERG'S
#FIREFIGHTERS.
YOU can get involved to help fire-fighters this Fire Season. Donate to help make fighting on the fire line a little more bearable. ALL funds raised support our fire-fighting efforts, like airtime to help communication, and ice to keep drinks cold. OR drop-off much needed items at Fire Stations across the Overberg. goFPA is a registered Public Benefit Organisation.
DONATE
Donations are made through the secure PayFast system.
    SNAPSCAN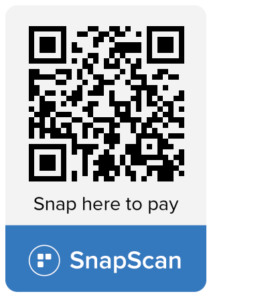 GIVE
Help by donating essential fire-fighting items. Like non-perishable food, eye-drops and other medical supplies.