SUPPORT the #firefighters battling the Overberg Fires  
Louise Wessels – Manager
Louise, a dynamic manager, graduated from Stellenbosch University and RAU with a BCom Hons. She worked in the private sector (Ernst & Young, PWC, Namakwa Agri) for many years before she moved to Bredasdorp to marry the love of her life.
It's here that Louise was introduced to, and took up the reins as Manager of the Greater Overberg Fire Protection Association.
Louise is responsible for the overall management of the goFPA, and her role is crucial in facilitating open communication between the goFPA members and the Fire Brigades in the district, as well as promoting fire prevention, protection and management.
Louise can be contacted on 083 327 0477 or alternatively via email at manager@overbergfpa.co.za
Pieter Steenkamp – Project Coordinator
Pieter joined the goFPA team in December 2015. Previously he had worked for a game reserve outside Hoedspruit (close to the Kruger National Park), serving as part of their management component.
He graduated with a BCom from Stellenbosch University.
His love for nature, the outdoors, new challenges and his passion for working with people led him to accepting the position with the goFPA.
His role as Project Coordinator includes, but is not limited to, serving as liaison between the landowners and Disaster Management.
He can be contact on 063 690 7899 or alternatively at pieter@overbergfpa.co.za.
Keith Leonard – Administration
Keith is a well-known face in Bredasdorp – having grown up in the area.
He attended the Albert Myburgh Senior Secondary School. After school, he started working at the Bredasdorp Pharmacy, where he remained for 16 years.
Keith joined the goFPA team in October 2016.
He will provide administrative support to the team this fire season – supporting goFPA's integrated fire management work.
WHAT'S HAPPENING IN OUR WORLD
What can you do to make your home as safe as possible against a potential wildfire? Home owners have learnt valuable lessons from the 2017 Knysna fires. And these lessons are now guiding fire management in South Africa. As a home owner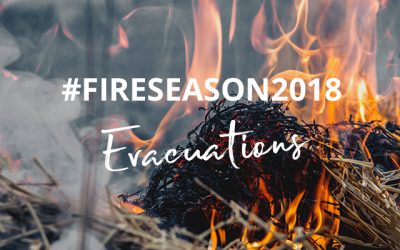 This is surely one of the most difficult and stressful events in a person's life: It's time to evacuate your home, as a wildfire moves closer. This is a time of great stress – and mistakes can be made as a result. According to the Overstrand Municipality's Fire Chief, Lester Smith, in an event like this
The Overberg should prepare for a challenging fire season ahead, according to the Overberg District Municipality's Executive Mayor, Andries Franken. He was speaking at the official launch of the 2018/19 fire season in Bredasdorp on Wednesday 5 December 2018. The event...
SUPPORT #FIREFIGHTERS BATTLING
THE OVERBERG FIRES NOW.
All funds raised will SUPPORT fire-fighters battling the overwhelming Overberg fires. ALL monies raised will be: – used for making the fire lines more bearable, including; – cellphone airtime to talk to their families at home; – foodstuff like ice to keep their drinks cold, that warm meal to supplement their ration packs, and any other essentials. goFPA is a registered PBO.
HOW TO HELP OUR FIRE-FIGHTERS:
SOUTH AFRICA
Donations are made through the secure PayFast system.
HOW TO HELP OUR FIRE-FIGHTERS:
INTERNATIONAL
Donations are made through the secure PayPal system.
SNAPSCAN