SUPPORT the fire-fighters battling the #VDStelsPass Fire  
FARM & LAND MEMBERS
If you are a farm owner or a landowner in the Overberg, you can become a goFPA member. Membership is voluntary for private landowners, and when you sign up, you'll receive all the support the goFPA team offers our members – through integrated fire management assistance. There is a joining fee and annual fee to join as a member. Government departments, municipalities and conservation authorities who own land in the Overberg must become goFPA members.
Members will form part of a Fire Management Unit – a grouping of landowners who will manage fire across their units together.
WHAT'S HAPPENING IN OUR WORLD
The Overberg should prepare for a challenging fire season ahead, according to the Overberg District Municipality's Executive Mayor, Andries Franken. He was speaking at the official launch of the 2018/19 fire season in Bredasdorp on Wednesday 5 December 2018. The event...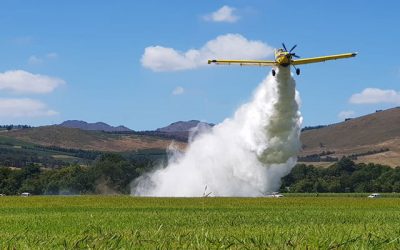 The 2018/19 fire season in the Western Cape could become one of the worst in living memory. That's according to Anton Bredell, the MEC of local government, environmental affairs and development planning, at the official launch of the fire season …
The fire season in the Western Cape officially launched on Wednesday 28 November. The launch took place at a Wildfire Ready Convention, held at Lourensford Wine Estate. The Western Cape Umbrella Fire Protection
SUPPORT FIRE-FIGHTERS BATTLING
THE VAN DER STEL'S PASS FIRE NOW.
All funds raised will SUPPORT fire-fighters right now battling the devastating Van der Stel's Pass fire. ALL monies raised will be: - used for fire-fighting essentials, including food and nutrition where needed; - equipment such as radios to improve communication; - cellphone airtime to improve communication where radios can't help; - and any other essentials.
HOW TO HELP OUR FIRE-FIGHTERS:
SOUTH AFRICA
Donations are made through the secure PayFast system.
HOW TO HELP OUR FIRE-FIGHTERS:
INTERNATIONAL
Donations are made through the secure PayPal system.
SNAPSCAN