SUPPORT the #firefighters battling the Overberg Fires  
The aims of the goFPA are to:
Ensure that all members comply with the legal requirements of the National Veld and Forest Fire Act.
Encourage integrated fire management for private landowners and public entities.
Prevent and control wildfires.
Manage wildfires in natural areas in order to maintain diversity of species and ecosystems.
Manage wildfire hazards so as to minimise the risk and any adverse consequences.
We provide an integrated community fire management service to members of the Association.
Develop and implement a Veldfire Management Strategy for the area;
Assist members to meet their responsibilities according to the Act, our constitution and our rules;
Improve the knowledge base to help land users implement integrated fire management strategies;
Improve awareness on integrated fire management and prevention and empower local communities to become more aware of the risks of fire;
Reduce fire risk associated with the occurrence of wildfires by devising integrated fire management plans;
Assist members with managing any incidents of wildfire as appropriate;
Represent landowners at local and provincial forums for veldfire management and report back to landowners on decisions that may impact them.
WHAT'S HAPPENING IN OUR WORLD
The Overberg should prepare for a challenging fire season ahead, according to the Overberg District Municipality's Executive Mayor, Andries Franken. He was speaking at the official launch of the 2018/19 fire season in Bredasdorp on Wednesday 5 December 2018. The event...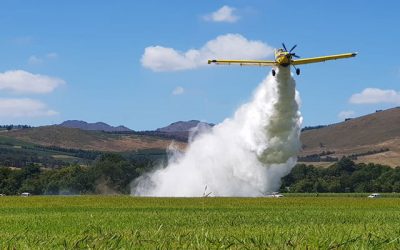 The 2018/19 fire season in the Western Cape could become one of the worst in living memory. That's according to Anton Bredell, the MEC of local government, environmental affairs and development planning, at the official launch of the fire season …
The fire season in the Western Cape officially launched on Wednesday 28 November. The launch took place at a Wildfire Ready Convention, held at Lourensford Wine Estate. The Western Cape Umbrella Fire Protection
SUPPORT #FIREFIGHTERS BATTLING
THE OVERBERG FIRES NOW.
All funds raised will SUPPORT fire-fighters battling the overwhelming Overberg fires. ALL monies raised will be: – used for making the fire lines more bearable, including; – cellphone airtime to talk to their families at home; – foodstuff like ice to keep their drinks cold, that warm meal to supplement their ration packs, and any other essentials. goFPA is a registered PBO.
HOW TO HELP OUR FIRE-FIGHTERS:
SOUTH AFRICA
Donations are made through the secure PayFast system.
HOW TO HELP OUR FIRE-FIGHTERS:
INTERNATIONAL
Donations are made through the secure PayPal system.
SNAPSCAN