Fire is everybody's fight. Help us prevent and control wildfires.
WHAT'S HAPPENING IN OUR WORLD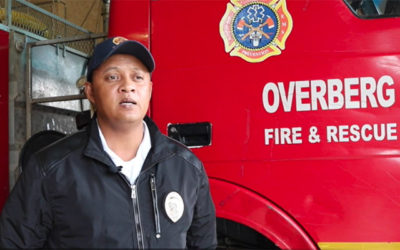 Meet Mario Arends, the Platoon Commander for the Overberg Fire & Rescue team, based in Bredasdorp. Mario has been fighting fire and saving lives in the area for the past 19 years. So no one knows the dangers of wildfires better than him.
The fire-fighting tariffs for the 2016 Fire Season are now available. And the tariffs show the value of being a goFPA member. According to Louise Wessels, Manager of the goFPA, wildfire suppression will cost members of the goFPA, in the Overberg …
The Greater Overberg Fire Protection Association has extra administrative support this fire season. Keith Leonard joins the goFPA team, and will play an integral role in supporting fire management. Keith, 35, is a true Overberger, having grown up in Bredasdorp.
HOW TO GET INVOLVED
Help us to prevent wildfires. Make a donation, and watch how your money helps to prevent and suppress wildfires in the Overberg.
HOW TO DONATE:
SOUTH AFRICA
Donations are made through the secure PayFast system.
HOW TO DONATE:
INTERNATIONAL
Donations are made through the secure PayFast system.
SNAPSCAN